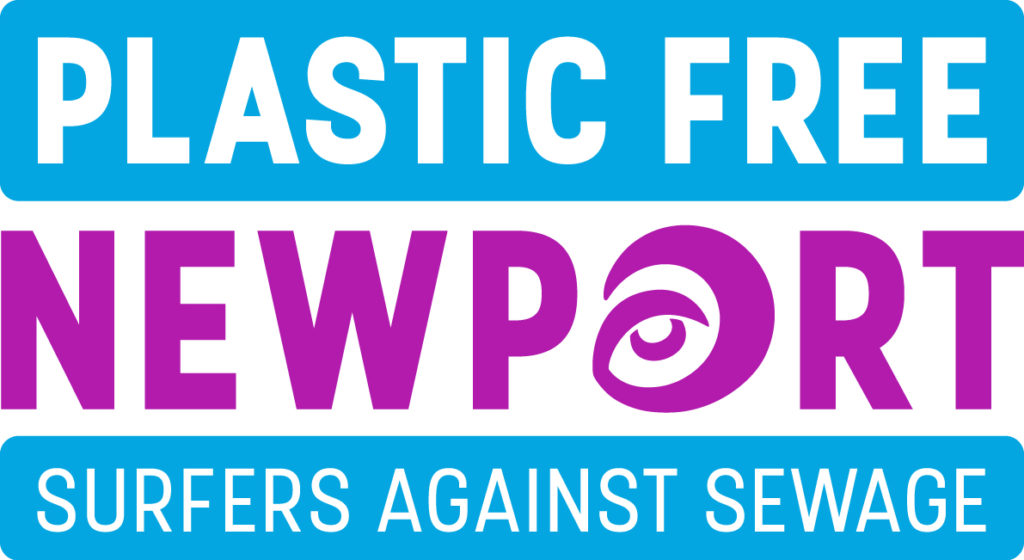 Sustainable Newport have signed up to the Surfers against Sewerage Plastic Free Communities program. We're passionate about protecting the environment and helping to spread the message about we can all minimise our impact. One of the most visible issues over the last few years has been about the impact plastic is having throughout the global ecosystem which is why we've made the goal of becoming a Plastic Free Community in 2019 one of our targets.
The 5 objectives required:
OBJECTIVE 1 – LOCAL GOVERNANCE

Your local council makes a resolution supporting the journey to Plastic Free Community status

OBJECTIVE 2 – LOCAL BUSINESSES

Independently owned businesses in your community remove at least three single-use items

OBJECTIVE 3 – PLASTIC FREE ALLIES

Inspire the wider community to spread the plastic-free message

OBJECTIVE 4 – PLASTIC FREE RALLIES

At least two local community events arranged and made open for all to attend, in one calendar year

OBJECTIVE 5 – LOCAL RESISTANCE 'STEERING' GROUP

Local group of stakeholders (must include a council representative and a flagship business employee) to meet at least twice a year to discuss the progress of Plastic Free Communities locally
Objective 1: Local Governance
The goal with this step is to get the local council on-board with passing a resolution to obtain plastic free community status. We presented our case to the Newport town council's Leisure and Environmental services committee on January 23, 2019 who were hugely supportive. The request for a resolution was then passed at their full meeting on February 13th, 2019. Unfortunately there was one element missing from the resolution so on August 7th an update was taken to full council and unanimously approved to "act by example" and remove single use plastic.
Other ways you can get involved:
Sign the Everyday Plastic petition to remove plastic packaging from everyday foods.https://www.everydayplastic.org/chooseloose